Athletes and Sports
Athletes have been benefiting from Chiropractic care for many years. Athletes of all types, from the weekend warrior to the world class athlete utilize Chiropractic because it is a drug-free way to better health and performance.
At least 90% of world class athletes use Chiropractic on a regular basis to prevent injuries and to improve upon their performance.
Every professional sports team from the NFL, NBA, NHL, MLB, the PGA, and many college sports programs have a Chiropractor working with their training staff. Also Chiropractors travel with the Olympic athletes to ensure their optimal performance and to prevent injury at the winter and summer games.
Athletic training and competition can often jar and misalign the spinal column, because the spine is at the center of the body. Impact to the legs, feet, head, shoulders, and torso often radiates to the spine.
Anyone who who engages in athletics can benefit from regular Chiropractic check ups to ensure that their spine is balanced and free from structural stress and subluxations. When the spinal column is brought into balance and alignment, the body's nervous system and body biomechanics (posture) are maximized.
We at Ithaca Family Chiropractic are grateful to work with many athletes from Cornell University, Ithaca College, SUNY Cortland, and TC3 as well as many local high school athletes. Chiropractic care is meant to enhance performance and is not meant to be a replacement for care provided by trainers, PTs or other team experts. Chiropractors focus on spinal adjustments and lifestyle recommendations.
Chiropractic Helps You Be Your Best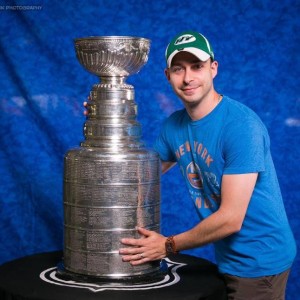 To be your best you need to take great care of your body with the best possible chiropractic care and lifestyle tips. It is impossible to perform at your best if you are out of alignment, disconnected and unclear neurologically. Many athletes are pushing their body to limit on a sore and beat up spine. Chiropractic care has been shown to improve your reaction time, enhance your immune system, improve brain function and increase strength and flexibility.
We see athletes of all ages, including children, and have helped these athletes stay healthy and reach their personal bests. It is truly a blessing to work with committed, hard working people who have a passion to be the best in their respected sports.
Dr. Mike has a passion for sports and has worked with athletes of all skill levels from novice to professional. He ran track and cross-country from middle school, high school, and at Ithaca College. He has played and participated in numerous sports and ran the NYC marathon.